Green Initiative
Green Initiative
Sustainability Efforts
Taking care of our planet, together.
Just like you, we believe it's everyone's responsibility to take care of our planet.
An Eco-Friendly Company
Taking care of the earth is something you do every day and we're right there with you. From recycling to sustainable energy, we're leading the way to a green future with your help. We believe that we're Better Together and it takes all of us doing our part to make a difference.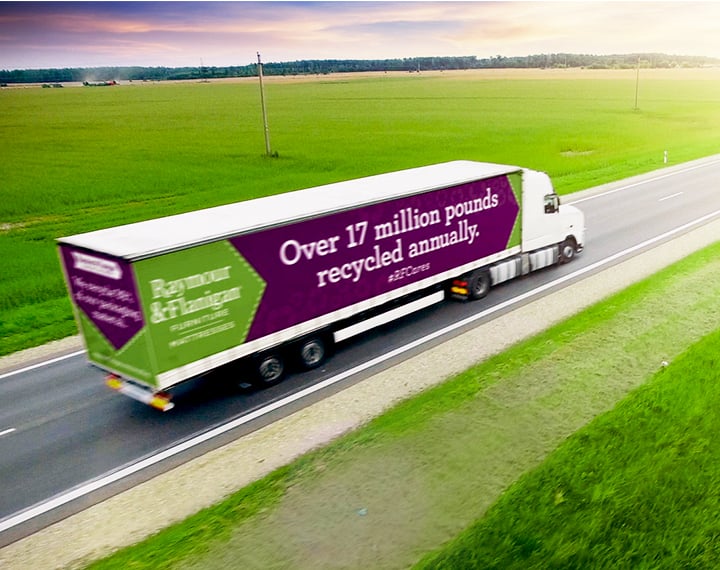 Dedicated to Recycling
With the help of over 100 dedicated recycling associates, our in-house centers recycle 99% of our packaging materials, resulting in 200 million pounds of packaging diverted from landfills since 2002. That's a ton of cardboard, plastic and Styrofoam® that you won't have to worry about.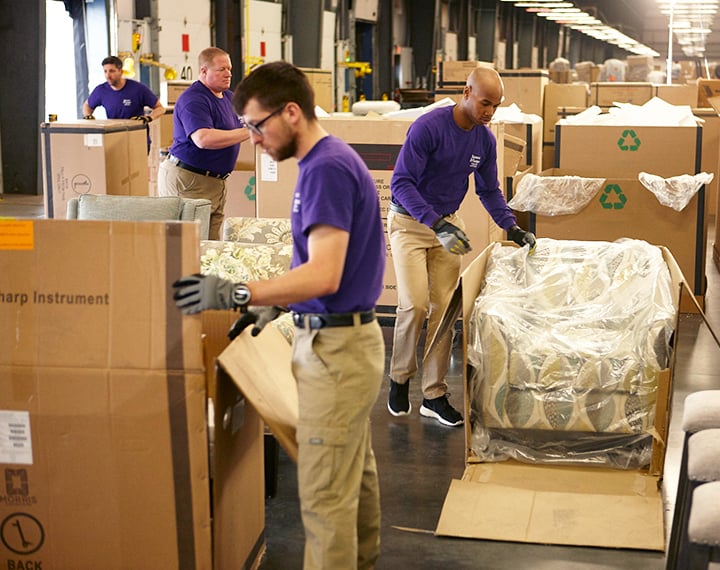 More Efficient Delivery
Our delivery isn't just fast—it's efficient, too. We have dedicated teams to schedule trucks on the most fuel-efficient routes. And, our trucks are equipped with aerodynamic panels for increased efficiency. Plus, we never deliver furniture packaging. We recycle it all before it even gets to you.
In a typical year, we recycle
20 million pounds
of cardboard saves the equivalent of 345,000 gallons of oil
800,000 pounds
of styrofoam would have taken 1 million years to decompose
1 million pounds
of plastic saves enough energy to power 500 homes for a year
100,000 pounds
of paper saves the equivalent of 2,750 gallons of gas